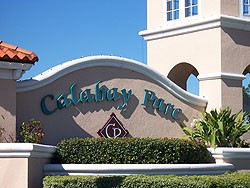 Our luxury villa in Orlando is located on the Calabay Parc community, this a new residential development, famous for its exceptional beauty. That quiet environment, stylish and elegant is ideally located at the heart of one of the most prized vacation destination in the world.

Its proximity to the main Orlando roads leaves it at only a 35 minutes drive to the airport. All the facilities are only a few minutes away from the SunFlower Villa (restaurants, gas stations, supermarkets,...).

Located just minutes from Disney World and between 20 and 30 minutes from most of Orlando's world famous attractions, shops and golf courses. And it's only an hour away from the Florida Gulf Coast beaches or the Kennedy Space Center!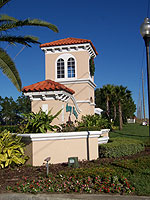 Calabay Parc is a prestigious modern community situated on Highway 27 just 10/15 minutes drive from Walt Disney World (See our interactive map for exact location). Calabay Parc prides itself on being one of the finest developments in the area with the villas built to the highest quality. The general appearance and maintenance of the site is very important and all villas are maintained to ensure consistently high standards throughout.

Calabay Parc is in a quiet yet central location, 2.5 miles from Interstate 4 and only a couple of miles from Highway 192, where many amenities can be found, including large numbers of restaurants, supermarkets and shops.